Welcome to
Richmond Tennis Club
Richmond Tennis Club
A friendly and welcoming club offering tennis for all ages and abilities. Situated right in the heart of Richmond, Nelson.
COVID 19 Alert Level 2
Unfortunate news we have had but the Club is still open and coaching continues with some additional precautions.
A Covid 19 Safety Plan is attached to the sliding door at the Club. We need to follow this plan so we can keep the Club open.
If you want to go down for a hit:
You must leave your details at the Club for contact tracing purposes. The primary way to do this is by using the NZ Covid Tracer App. The Clubs QR Code is available at the Club. If you are unable to do this there is a manual register on a clipboard at the Club
Read the notices at the access gate and on the gates to the courts
Open the main gate with your access card and your foot
Internal Court gates are to be left open
Paper towels and hand sanitiser are on a table outside the Clubrooms for your use
The Clubrooms are closed unless cleaned and supervised by a Club Official
Keep at least 1 metre away from others
Do not touch the nets or use any outside seating
Take everything home again, including rubbish
Use a paper towel to open the main gate when leaving
Please read these 2 "Posters"
Keep safe and enjoy your tennis.
Contact me if you have any queries
Paul Ashley – Club President
021 810 132
PLEASE NOTE NEW DATE FOR THE 2020 Nelson Bays Junior Closed Residential Championships Tournament
SUNDAY 15 November
Registration is now open for our 2020 Nelson Bays Junior Closed Residential Championships Tournament | 15 November


Welcome to the annual age group championship for the region. This is a closed event, which means it is for Nelson Bays residents only. As this is our second year, we will be playing singles to make sure we get through the matches in one day. If we are running ahead of time, we plan to run some mixed doubles at the end of the day, this will be optional and will not factor into the draw at this stage.
For all the information please click HERE
Join us for a game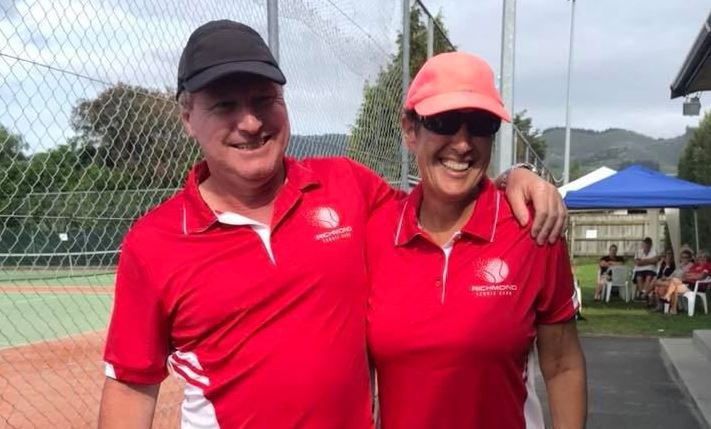 Join Richmond Tennis Club
Come along to the club and see for yourself our fantastic facilitiy. We are the only club in the Nelson and Tasman region with 12 floodlit hard surface courts. The perfect place to start playing tennis.
Joining our club means you can play as much tennis as you like. You get access the courts and clubroom facilities, contact details of other club members to play, various social event opportunities and of course, the full range of local graded competitions. We have social hitting, we have a range of adult and children programs, and a full range of social and competitive tennis. Visit our membership page and select the right membership for you.
How to find us
18a Gladstone Rd, Richmond Richmond Tasman 7020