Club
2022 Parent and Child Tournament
Fri, 11 Feb 2022 00:00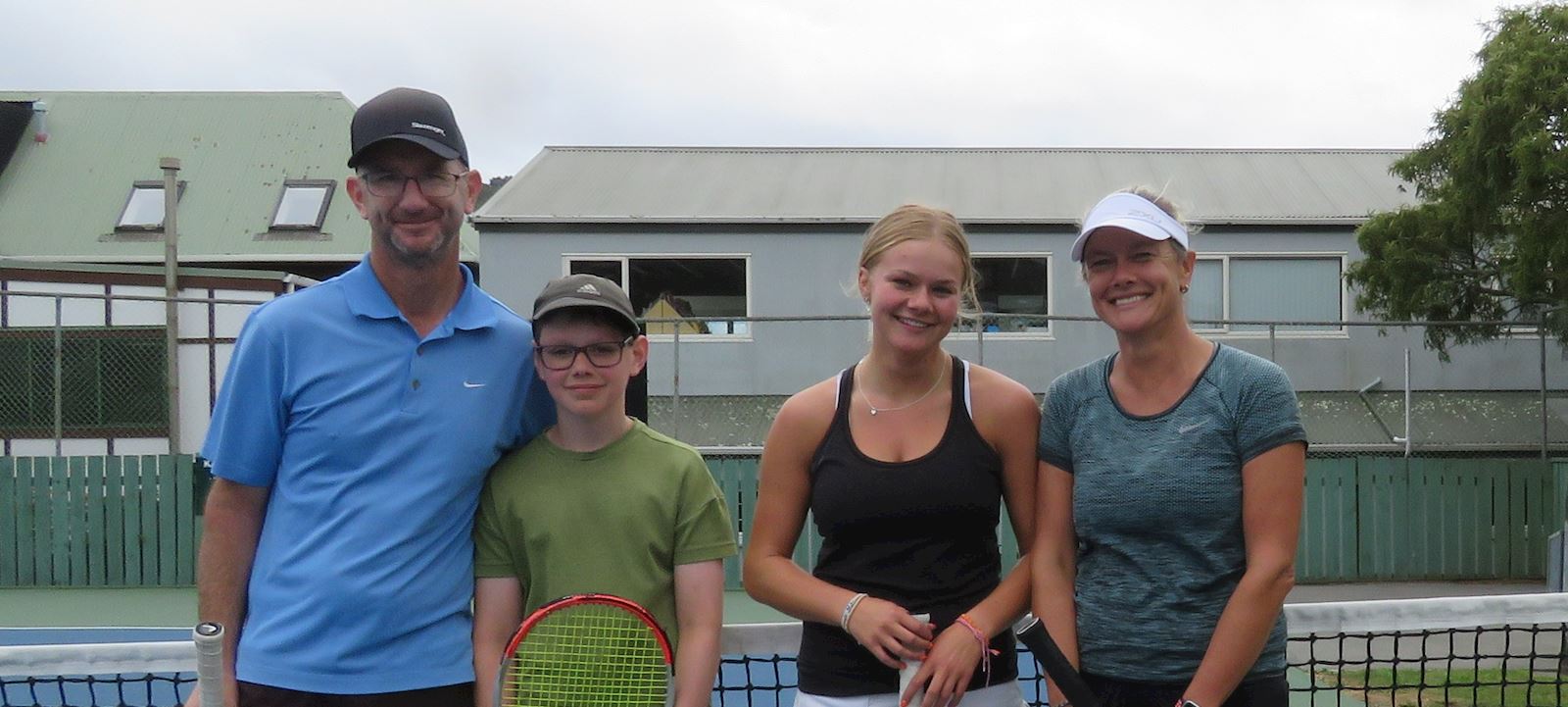 The KUTC 2022 Parent and Child Tournament was contested at the club on Monday 7 February (Waitangi Day observance) in three sections, Beginner, Intermediate and Open. Although there were only four pairs in the Beginner section there were seven pairs in the Intermediate and eight pairs in the Open section.
Each parent (can be another relative) and child pair played three matches of 15 minutes against other pairs in the same section with the objective of accumulating table tennis scoring points; the pairs in each section with the top two scores then contested the section final of first to 21 with no time limit.
The format is competitive and ensures each pair has at least 45 minutes of match play. The accent is on fun and enjoyment, whatever the results, and committee members ran the BBQ so that any hunger during the day was satisfied.
The committee's thanks go to Megan Healy, who called for the entries, placed them in sections, organised the section draws, court allocations and section prizes, and was Tournament Controller on the day.
Everyone appeared to enjoy their participation and it is to be hoped that most will return to compete next year.
For the record, the results were as follows:
Beginner
Winners: Elsa and Ethan Pryor
Runners-up: Will and Matt Huntington
Intermediate
Winners: Liam and David Humm
Runners-up: Frank and Duncan Elliott
Open
Winners: Ethan and Adam Pryor
Runners-up: Drue Griffiths and Tricia Will