Club
Hot Shots, Club Celebration & Prize Giving
Tue, 12 Mar 2019 00:00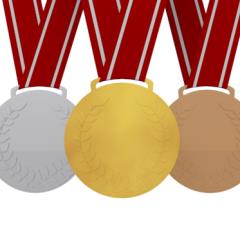 Come and celebrate with Us!
TKHP Tennis Club
On Sunday 10th March at the Hagley Park Pavilion, please come along for
Adults Social play from 2.00pm
Hot Shots Club Champs and Community Play from 2.30pm
A glass of bubbles in honour of the Tennis NZ Club of the Year Award, and Coach of The Year Runner Up 4.15pm
Junior & Senior Club Champs Awards 4.45pm
Early BBQ dinner, from 5.15 pm
Please email members@TKHPtennis.nz to enter your child into the Hot Shots Club Champs - then a draw will be done prior to the event.
- this will name the Green, Orange and Red Club Champion for 2019!

BBQ Dinner
Adults $10 and children $5 - BBQ meat, salad, and potatoes/bread will be provided. Please BYO drinks.
RSVP to members@TKHPtennis.nz for dinner is required please

Postponement day due to bad weather - Sunday 17th March.

We look forward to seeing you at this event.
TKHP Club Committee