Competition
Junior Club Champs
Tue, 29 Jan 2019 00:00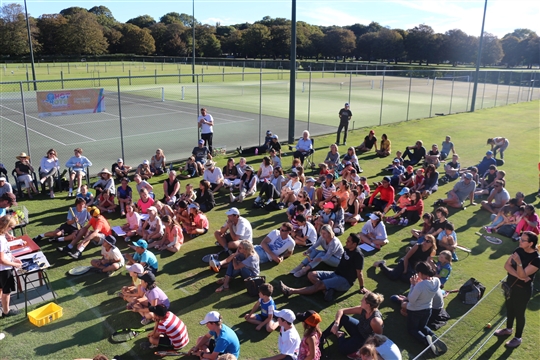 Junior Club Champs are being held weekend of 2/3 February 2019!
Medals & Prizes for all ages groups.
Age groups 10s, 12s, 14,s and 15+ - Girls & Boys, Singles &/or Doubles, games Saturday & Sunday at CBHS & Hagley pavilions.
Hot Shots Red, Orange & Green, mixed gender, singles only - Sunday afternoon 3-5pm at Hagley pavilion
Age is at 31 January 2019
Prior Experience: Every junior Club member can play!
Email to enter: coach@thkptennis.nz, closes Thursday 11.59pm.
Prize giving 5.00pm Sunday afternoon.