Coaching
Club Coach
Gate Pa Club is pleased to have the services of Klaus Regnault as our Head Coach.
Klaus has a wealth of Tennis Coaching experience having got his USPTR – Professional Tennis Coaches Licence and also his VDT from Germany meaning he can train other coaches! He has also attended the renowen James Loehr and Dennis Van der Meer acadamies in the USA.
Klaus has specialised knowledge in Sports Psychology and has been running his own special consulting practice here for several years. Klaus was also involved in setting up the Hot Shots tennis programme in Italy.
Klaus is available for the dedicated junior coaching sessions and is available for private/group sessions suitable for all abilities.
See the 'playing here' tab for the current club coaching sessions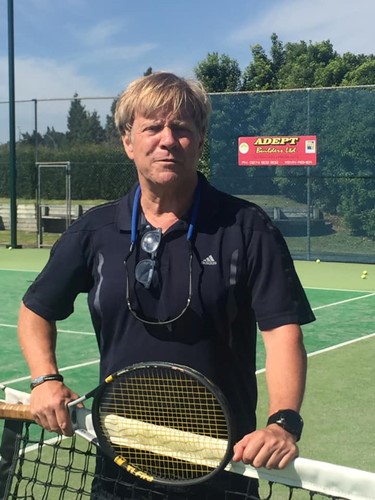 Holiday Programmes
HotShots Holiday Programmes will be held in:
December
January 2021
February 2021
Check out our Holidays Programme Page for further details.
Contact Details
Mobile: 027 7727 557
Email: flow@3ckr.nz
Website: www.complex-coaching-consulting.nz