Presidents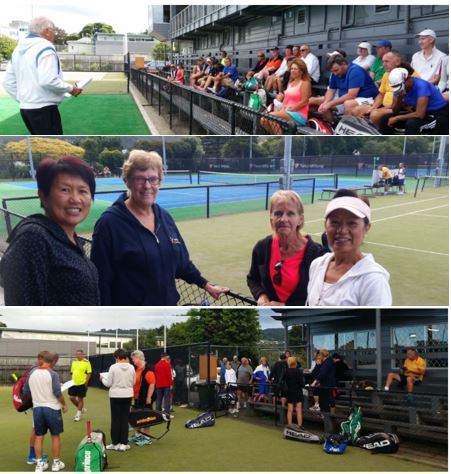 Interclub
Presidents will start on 13 October 2019 at Mitchell park 9:30 am for all teams
There will be two grades with 6 teams in A and 8 in B grade.
The round on 10 Nov is to be played next Sunday 17 Nov
Draws and Results for Presidents Grade 2019/20
---
Division 1 Draw Division 1 Results
Division 2 Draw Division 2 Results
---
Administrative processes for Club Captains and Team Managers
Team Registration Form - via club captains or the Presidents Grade Convenor
Rules
Entering results
Prizegiving
Presidents Grade Prizegiving is held at the Lighthouse Cinema twice during the season in December and March.
Tournaments
The next Gala Tournament will be held in March with a $10 entry fee
Hutt Valley Seniors Club Membership and Events - 35+
Hutt Valley Seniors is affiliated to TNZ Seniors. Membership of Hutt Valley Seniors provides access to the Hutt Valley Seniors tournament in the first weekend of September and to many other individual and teams events around New Zealand. Hutt Valley Seniors also run several social events throughout the year.
Membership form with instructions.
For more information, please contact Audrey Daly on 566 0255.