Club
Discounted part-year fees - available now!
Mon, 11 Jan 2021 00:00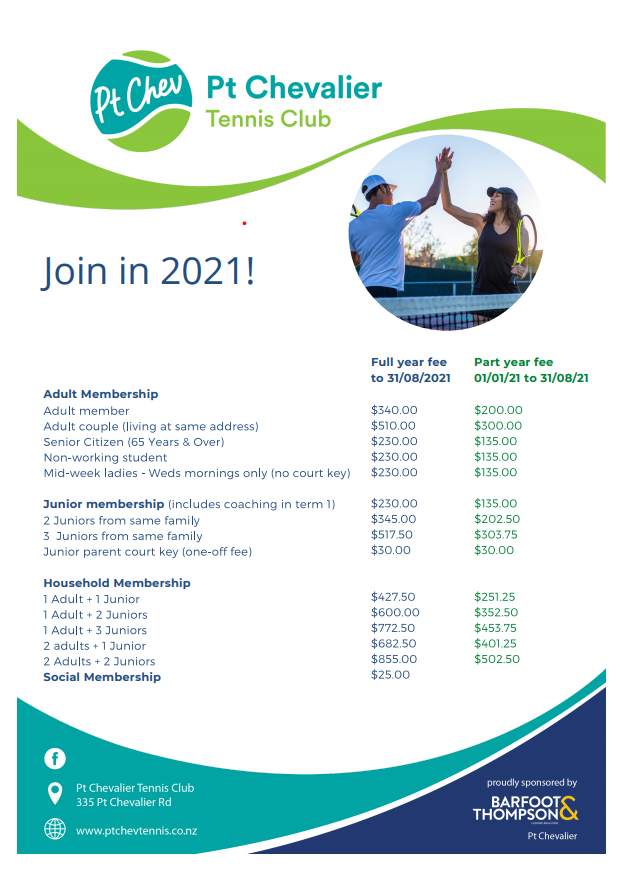 Tell your friends and family that we're offering discounted part-year fees, with membership types to suit everyone.
Get into tennis this summer at our fun, welcoming, family-friendly club - simply sign up on our membership page
There's never been a better time to restart or give tennis a go!