Junior Tennis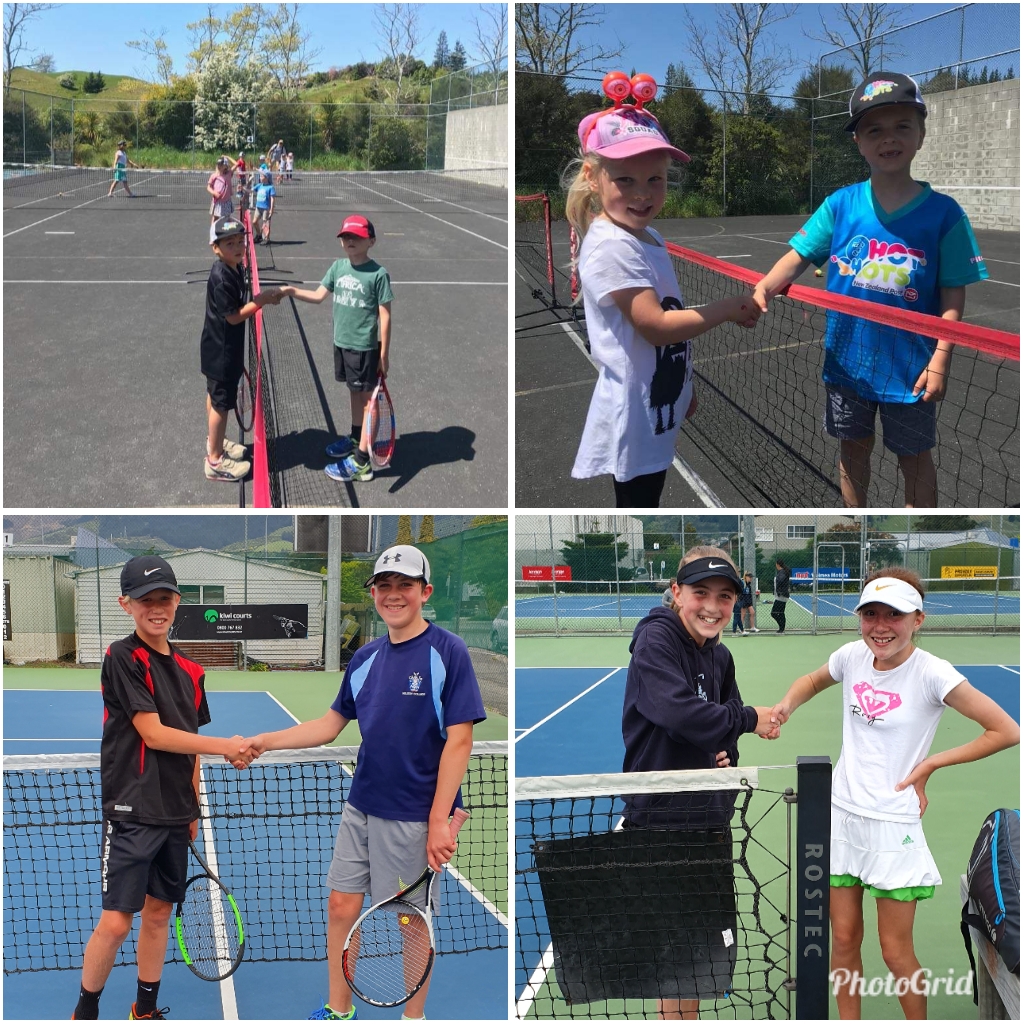 Option 1: Come along and join us at the Love Tennis Nelson open weekend!
Tennis clubs across Nelson are opening their doors during a weekend in September TBC. This is a great way to meet and experience a local tennis club community. This is a fun, free event for people of all ages and abilities. The event is for anyone, young or old, who would like to try out - or get back into - tennis. No need to have played tennis before, this is not a match play situation, it's about joining our tennis community to try out a few different activities on court and meet new people. We have rackets available, get on down for a social afternoon with spot prizes and refreshments
Option 2: Try before you buy
Tennis Hot Shots (THS) Community Play; This is an affordable games based programme, designed to deliver an understanding of the skills required for playing tennis, using modified equipment and a supportive environment. Focus is on learning the fundamentals of tennis in a group environment. This gives players a chance to experience tennis before committing to membership or coaching programmes. Hope Club, Richmond Club, Nelson Lawns Club, Wakapuaka Club, Tahuna Club, Waimea West Club, Wakefield Club, Golden Bay Club, Motueka Club. More information on TNZ Tennis Hot Shots Community Play HERE find a venur HERE
Option 3: Coaching programmes
Tennis Hot Shots Coaching programmes; we have 5 THS registered coaches that offer all age groups and stages of coaching. Tennis Hot Shots coaching is a quality development programme for children, with lower coach to child group ratios where children learn in a small group with others at a very similar level to them. The programme offers red stage for the age 5 – 7, orange stage for the 8-10 and green for the 9 -12's.More information on stages HERE
Registered THS coaches have access to lesson plans that have been designed by player and coach development experts from Tennis Australia and worldwide. A big part of THS Coaching is the Programme Competencies. These are a tennis version of a school report card so parents and children can see the skills required in order to move through the levels of THS also to see where they are currently at in the grand scheme of the programme. Tennis Hot Shots coaching info HERE
Option 4: Playing at school
Tennis Hot Shots in Schools; 40 schools in the Nelson area offer a high quality tennis experience that continues the game based and modified equipment approach of Tennis Hot Shots, and that kids love. Schools take part in the THS schools programme in term 3 and term 4 each year.
Option 5: Social, hit with the kids
Club near you. There are 12 clubs throughout the Nelson region that cater for junior's needs. Please select from the top right hand corner of our 'Home' page. Each club offers social opportunities and the option to gain access to play tennis as a family at a time suitable to you.