Playing Here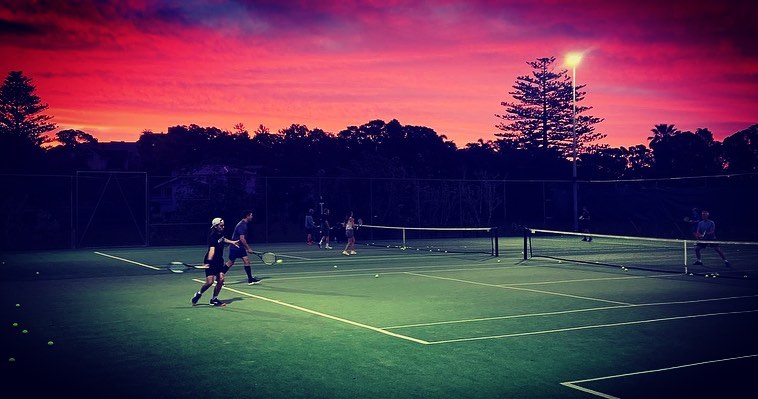 Ngātaringa is open every day until 10pm, when the LED lights go out! Club members are welcome to play any time. In addition, we have regular club nights and activities for everyone.
Every Monday Night from 7.30pm is a social tennis session for players (men and women) who like to hit the ball a bit harder. Players are assigned to a doubles group and rotate through the evening. It's followed by nibbles and refreshments.
Every Wednesday Night starting at 7:30pm is a club social night where players of all abilities are welcome to come for a round robin mixed doubles hit. Every first Wednesday of the month the club also supplies snacks and drinks for a $5 donation.
Wednesday Morning from 9:15am there is midweek social mixed doubles. All levels of players welcome. Short rounds of doubles followed by morning tea at 11am.
Our Head Coach also runs an evening of tennis and pizza for our teenage members on Wednesdays.
Ngātaringa hosts a number of fun social and competitive events throughout the year: Junior Club Champs (March-April), Senior Club Champs (April-May), Matariki or Bastille Day celebration (July), Tennis in Schools Programme (August-September), Love Tennis Open Day (September), Jane Worth Tournament (September), Yr 4, 5 & 6 Interschool Tournament (September), Rallye Against Breast Cancer (October), Christmas at the Club (December), The Junior Open Devonport (December).
We also encourage everyone to try interclub if they want more regular competition.
To see other activites and events, please refer to our News, Facebook and Instagram pages