Contact Information
Physical Address
14 Crawford Road, Kilbirnie, Wellington.

All Inquiries
Other Email Addresses and Contact Numbers
Membership
Sophie Ngo, Membership Secretary, e-mail, Tel 021 082 66989
Coaching
Blake Smith, Head Coach, e-mail, Tel 022 161 3303
Troy Leamy, Coaching Director, e-mail, Tel 022 317 8592
Club Session Convenors
Diana Spice, Midweek Convenor and Adult Learner Convenor: Tel 021 027 80236
Richard Xu, Club Sunday Convenor, e-mail, Tel 021 183 5957
Glinecka Goodfellow, Club Evening Convenor, e-mail, Tel 021 073 2025
Facilities
Peter McArthur, Facilities Manager, e-mail, Tel 027 449 5191

Information for Non-Members/Casual Players
Click here for casual play costs, how to pay, and conditions.

Sponsors
Find out how to support our corporate sponsors and community partners here.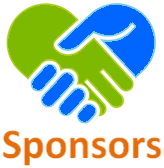 Sponsorships
Contribute to Club and Community.
Kilbirnie Tennis Club values the relationship we share with our sponsorship partners. In return we want to provide real value from the association by offering corporate branding courtside, corporate tennis days, promotion of corporate products and services, social media promotion, corporate flags/bunting/material at open days and tournaments, and tsunami evacuation support (see below).
We are constantly improving our member experience and are planning a number of new projects. Sponsorship could include support for these projects and/or support for equipment, junior development programmes, talented juniors, and captial improvements.
If you would like to support your community by joining our sponsorship family and having your branding courtside, sponsorship value is $1500 (incl GST) per annum. There is an additional $TBC (incl GST) for initial sign production and installation. See our Sponsors page for information on corporate signs.
Contact TBC for more information.
Volunteering
Make a difference, meet different people, and be part of a community by volunteering at Kilbirnie Tennis Club. Volunteering is also very rewarding, fun, and a chance to practice your many skills and talents or even learn new ones. We have a number of projects and activities for which we would love your time and support. You don't need to be a club memberto be a volunteer at the club.
Click here to find out how to volunteer and to see our projects and activities.
Kilbirnie Tennis Club is a Tsunami Evacuation Site
The asphalt area immediately around the clubrooms (and potentially the clubrooms themselves) may used by businesses, residents, schools, and other organisations as an evacuation site after a tsunami warning or other emergency. E-mail the Club Secretary to register plans, for clubroom access, and to be notified of site changes. Note that this site is NOT a Community Emergency Hub (or Civil Defence Centre). The nearest Hub is: Kilbirnie Primary School, 72 Hamilton Road.