Casual Bookings
Rackets and balls are sometimes available for hire during the week. Please phone/text Paul Arnott and make this arrangement prior to booking a court. Paul - ph 021 0236 3223
How to book a court as a casual
Step 1 - Sign up for a ClubSpark account
a.
Navigate to https://clubspark.kiwi/mtmaunganui/Booking and click 'Register' at the top right.
(If you already have a ClubSpark account, click 'Sign in' and enter your email address and password.)

b.
Fill in the online form to register with ClubSpark and click 'Sign Up' at the bottom.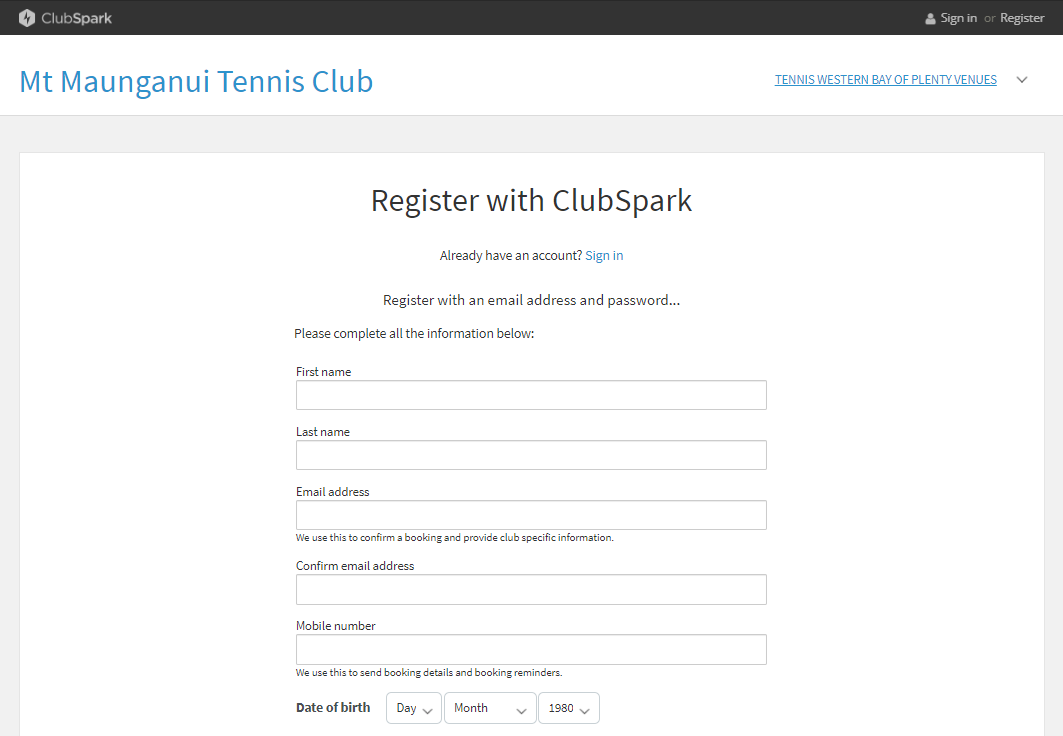 c.
Check that your name now appears at the top right , then select the 'Book A Court' tab.

Step 2 - Booking a Court
a.
Find the day you would like to play by clicking the arrows or calendar at the top right. The timeslots available to book on any particular day are indiated by a dollar value. Click the box for the start of the session you would like to book (bookings can be up to a maximum of 2 hours).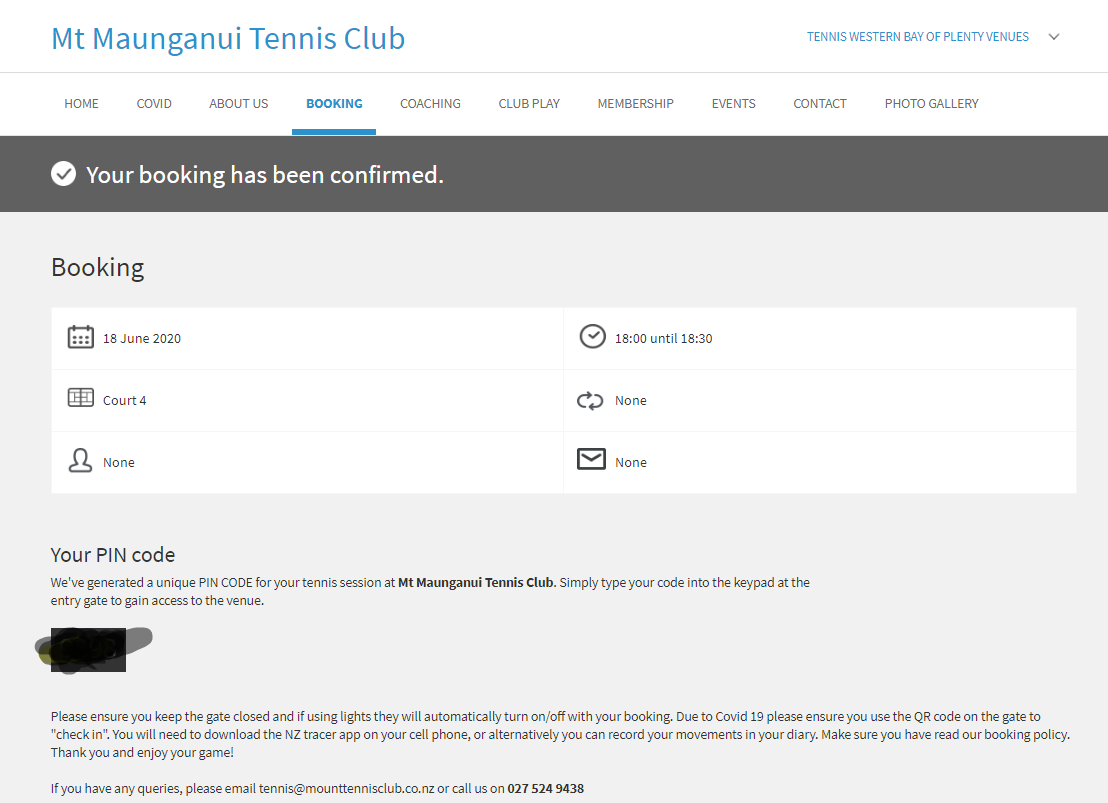 b.
Adjust the time to suit the length of the booking you would like and press 'Book Now'.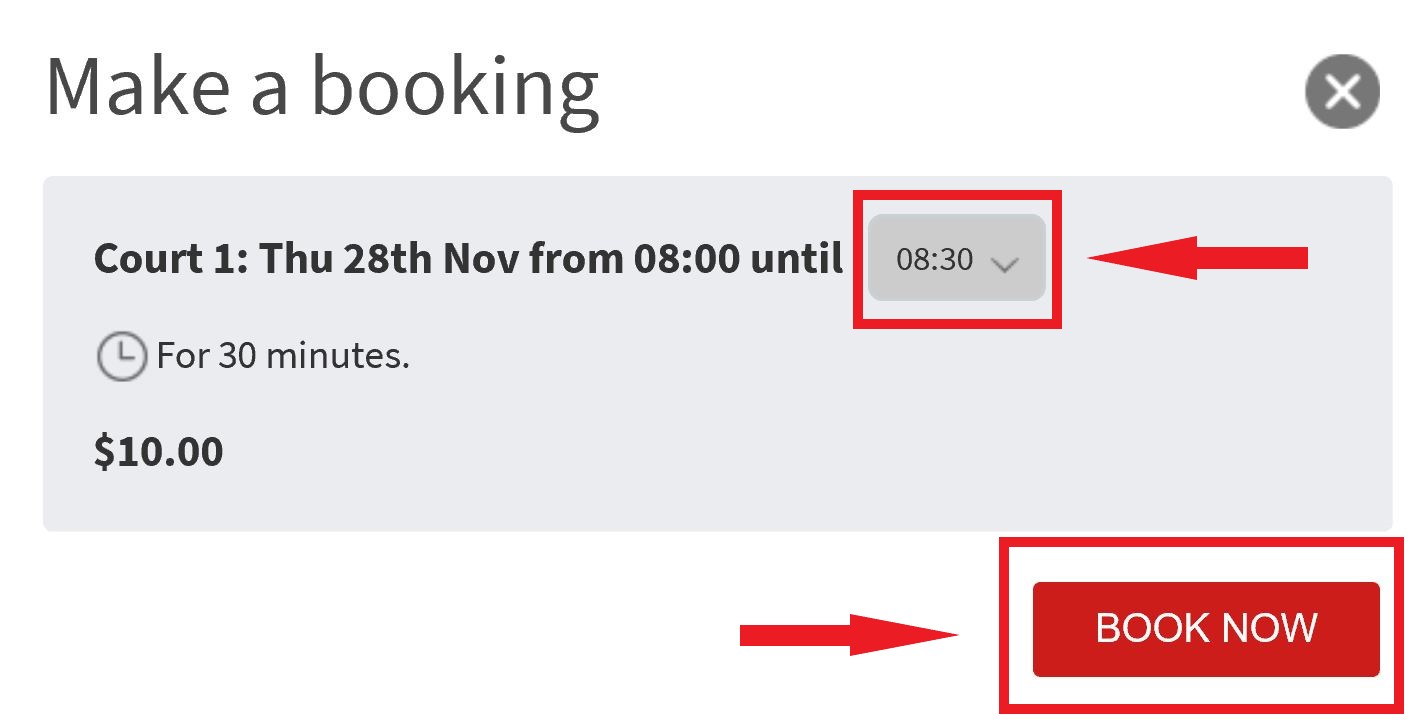 c.
Agree to the terms of use and click 'Continue'. You then be be shown details of your booking and the cost. If everything is in order, click 'Confirm and Pay' and you will be prompted to enter your credit card details.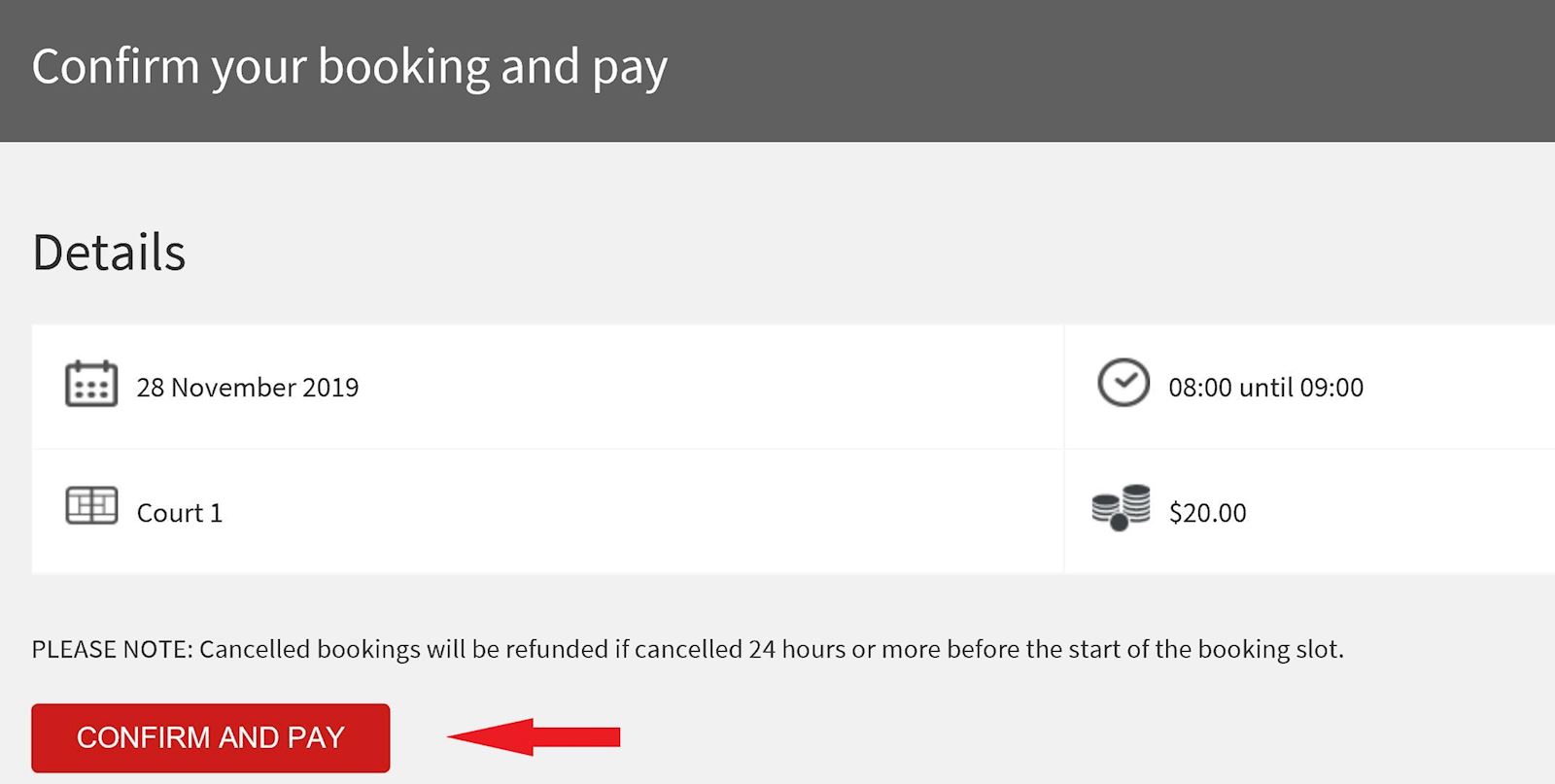 d.
Once your payment has been processed, you will see your booking details. You will also receive an email confirmation.
You can view your upcoming court bookings in ClubSpark. You are also able to cancel your booking in ClubSpark if it is more than 24 hours before the start of your session.