Coaches Profile
COACHING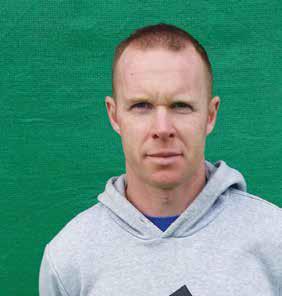 Head Coach, Paul Arnott is a LTA Level 4 CCA Performance Coach and is TNZ registered.
Paul has over 20 years of full time tennis coaching experience and has worked with many top junior players. He enjoys coaching all levels from beginners to national players and his extensive coaching programme caters for everyone.
Paul won Tennis New Zealand Club Coach of the Year 2019 and won Western BOP Coach of the year in 2017 & 2019. As well as the Aegon Coach of the month, 2009 in the UK.
Paul Arnott and his team offer a premier all year-round coaching program that will benefit both senior and junior players of all abilities.
The quality of the coaching team and family environment is what sets this programme apart from others. The environment extends beyond the court to have a family feel. Parents, siblings and supporters are encouraged to be involved with his great club and community. We have created a club where players/members feel comfortable and welcome regardless of their level.
We have a full range of coaching options for both Juniors and Adults. Below is a list of some of the group sessions we offer...
Hot Shots Tennis, Tiny Tots Tennis, Cardio Tennis, Tennis Xpress (Tennis for Adult Beginners), Rusty Rackets, Development & Performance coaching, private lessons, Senior & Junior Interclub Training, Junior Holiday Programmes and lots more.
To watch Paul sharing his knowledge and love for tennis -> Paul Arnott YouTube Channel or follow his Facebook & Instragram page @paularnotttennis
PAUL ARNOTT
E: patenniscoaching@gmail.com
M: 021 0236 3223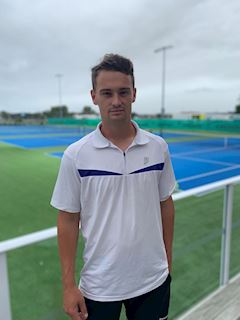 Luke Hamilton has been actively involved in tennis for over 19 years and has been coaching for 7 of these, gaining necessary qualifications along the way. Over his 7 years of coaching Luke has gained valuable knowledge and skills coaching all ages, and levels from beginners up to high performance tennis players including multiple top juniors.
After beginning tennis at age 6 Luke quickly developed a passion for the sport. This soon led to him representing Waikato in teams event tournaments from under 12's all the way up to open level as well as regional, national, and ITF level individual tournaments.
Luke's aim in coaching is to help develop your love for the game, improve your tennis skill set and most importantly help you to achieve your goals whatever these may be.
Luke is looking forward to working with everyone.
LUKE HAMILTON
E: luke.hamilton1096@gmail.com
M 022 500 3932