Club History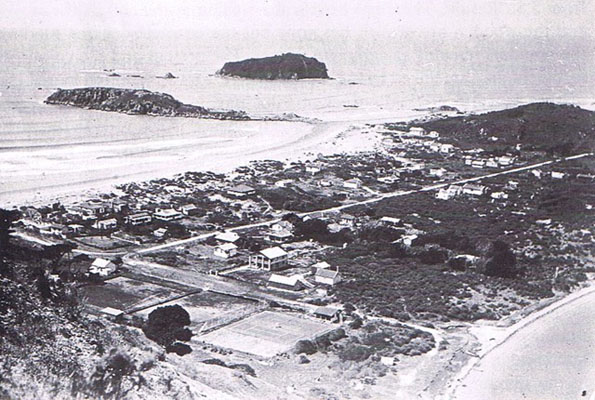 The Mt Maunganui Tennis Club has a long history dating back to 1922. Mrs Win Courtney was the first lady Club Captain and Mrs Emma Grove was a great instigator of the club. Mrs Grove apparently donated equipment for a children's park opposite the old site of the Oceanside Hotel where the Towers are standing today.

The Royal Lifesaving Club was across the road until the 1930's when it changed to the Mount Surf Lifesaving Club and the tennis courts were at the harbour side end under the Mount. Initially there were two courts, then three, then five with a volley board.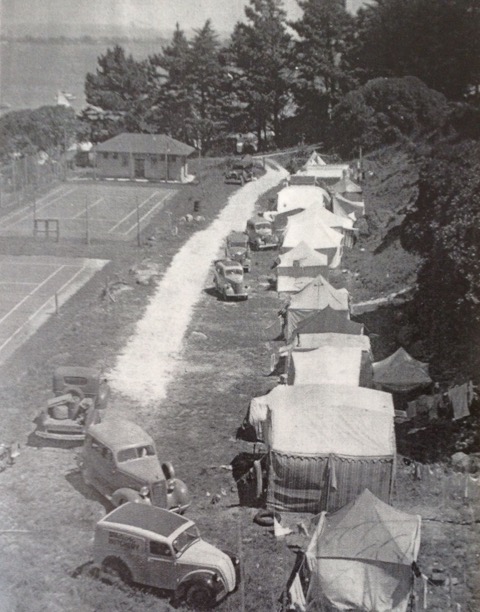 Our first club house above, was called the "chook house" because when it was found at a great price, the chooks were seen to be running rife throughout the house! Hence the name.

When the war was over, 1946 saw a strong Mount Maunganui Tennis Club, Members played Interclub with Tauranga, Te Puke, Katikati and Matamata.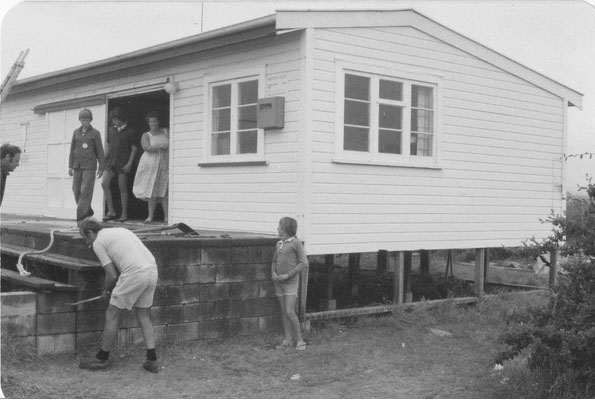 Above is the club's second club house which was purchased in Mangakino and transported to the Mount and positioned at the current site on Blake Park. A new club house (cost $76,000.00 was then built in conjunction with our neighbouring netball club as we shared some of the courts.

The cost of this build was $76,000.00 which was raised through fund raising eg 24 hour tennis challenge, raffles and tennis exhibitions. Every 6 months the netball would have the use of the clubhouse until they built their current premises.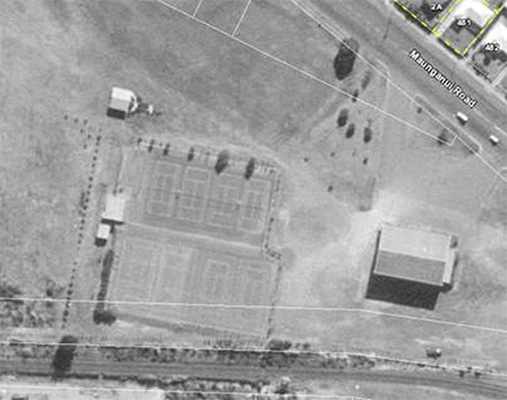 Here's a 1977 aerial pic of the club supplied by Tauranga City Council.
The upgrade to the club house above was achieved in 2014/15.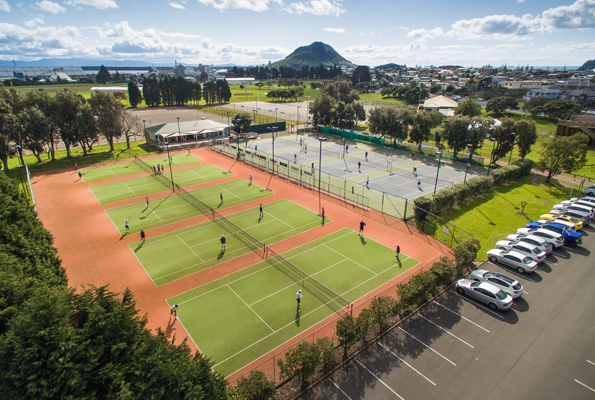 Above is courts prior to 2019 upgrade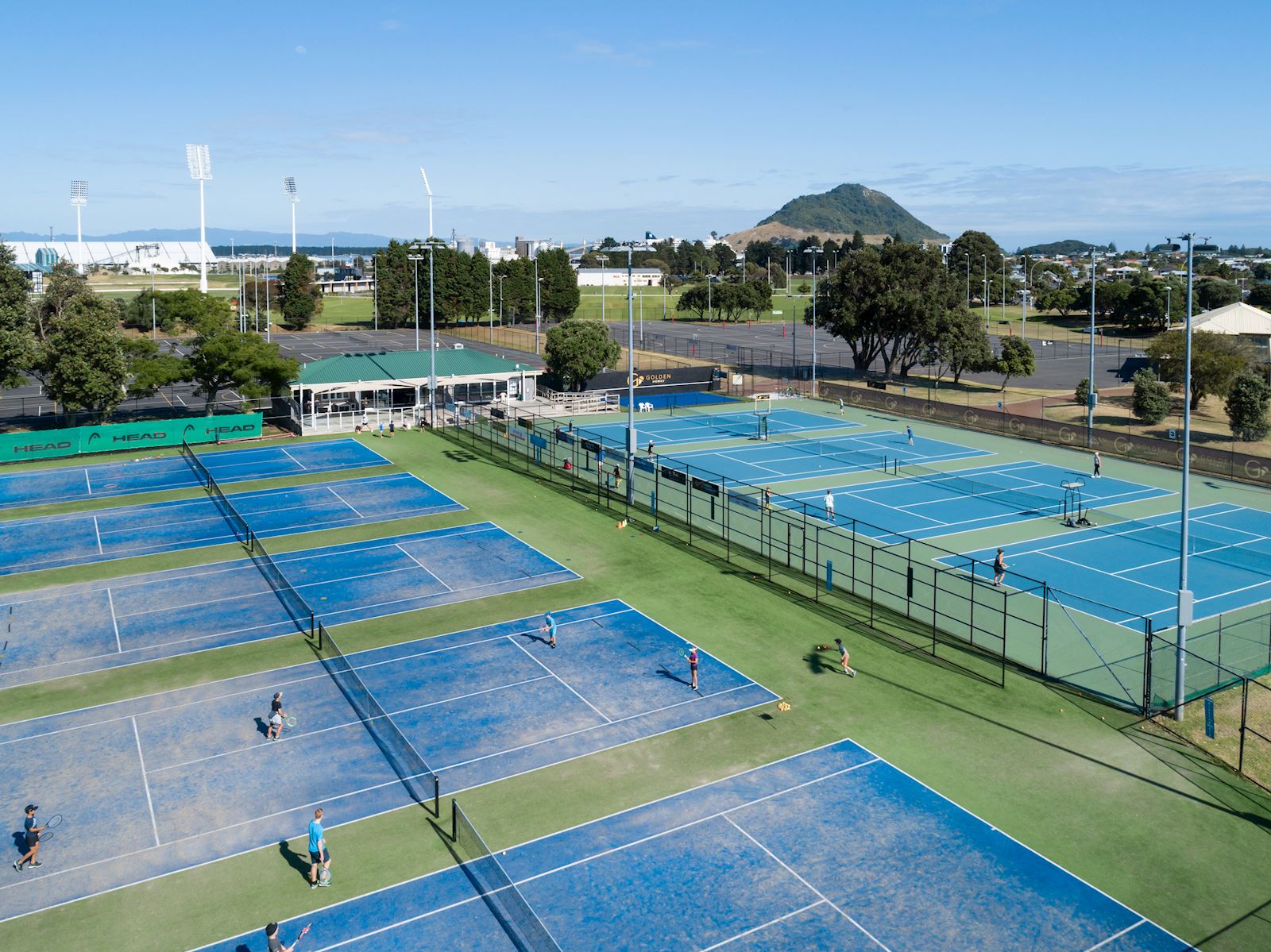 Above a photo of our current fantastic location in Blake Park after the 2019 Astro court upgrade