Club
Tennis for Mercy
Mon, 21 Feb 2022 00:00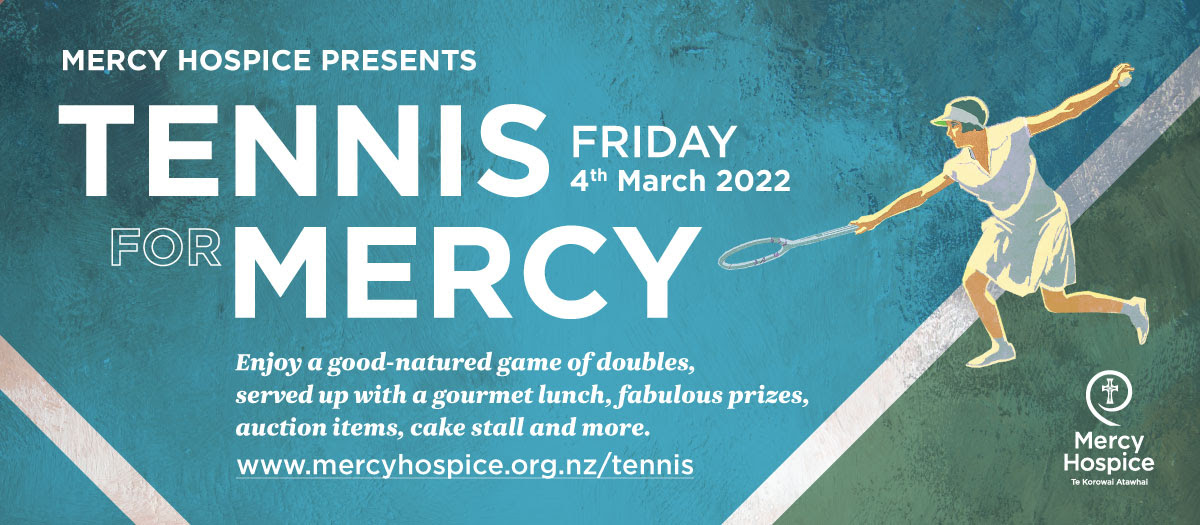 Join us for a blissful morning of good-natured doubles, fundraising and delicious food and wine!
After the disappointment of postponing the event last November, you'll be delighted to hear that Tennis for Mercy is finally going ahead this March. And it couldn't come soon enough after various lockdowns and event cancellations have significantly reduced fundraising income for Mercy Hospice. Now, your passion for the sport you love and the cause you believe in will help continue the care at hospice and in the community.
EVENT DETAILS:
Date: Friday 4 March
Time: 8.30am Player Briefing / 9.30am – 12.30pm Section Play & Finals / Lunch at Herne Bay Ponsonby Rackets Club from 1pm.
Tournament Venues: Pompallier Lawn Tennis 11 Green Street, St. Mar y's Bay and Herne Bay Ponsonby Rackets Club 10-12 West End Rd, Herne Bay &
Lunch Venue: Herne Bay Ponsonby Rackets Club 10-12 West End Rd

Please note that due to the current red traffic light settings, tickets for this event will be limited and all participants will be required to provide proof of full vaccination status. We appreciate your understanding and support during these times.
Tennis for Mercy isn't just for players. Show your support by joining us for lunch, where you'll also be able to buy gorgeous cakes and bid on fabulous auction prizes. The more involved, the bigger the impact for Aucklanders facing life-limiting illnesses and the time they have remaining with loved ones.
Help those facing life-limiting illnesses to live every moment.