Cancellations and postponement policies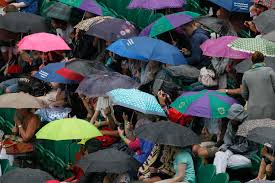 We are vaccinated . We care you & your family's welfare.
HEALTH & SAFETY POLICY
We follow Sports NZ, Tennis NZ and NTC Tennis Club Professional Tennis Coaching Health & Safety (including covid) protocols.
Any scheduled coaching missed due to lockdowns is made up as much as possible within the term or during holidays as possible.
Any weather postponements are rescheduled by your TENNIS PLUS Team within the coaching term.
In the event of a wet weather postponement a notification will be posted on the TENNIS PLUS facebook page 15 minutes prior to the scheduled lesson or during the session if necessary. You can also click here to view these cancellations in the news feed on the homepage of this website.
Please collect your child as soon as possible & absolutely within 5 minutes of the end of the coaching session as the coaches are not paid to wait with your child.
PAYMENT AND CANCELLATION POLICY
100% money back for cancellations received by us 10 days prior to the start of term. Any cancellations after that date will be refunded if we are able to fill the coaching slot with another suitable player, thank you for your understanding.