Tennis Coaching Team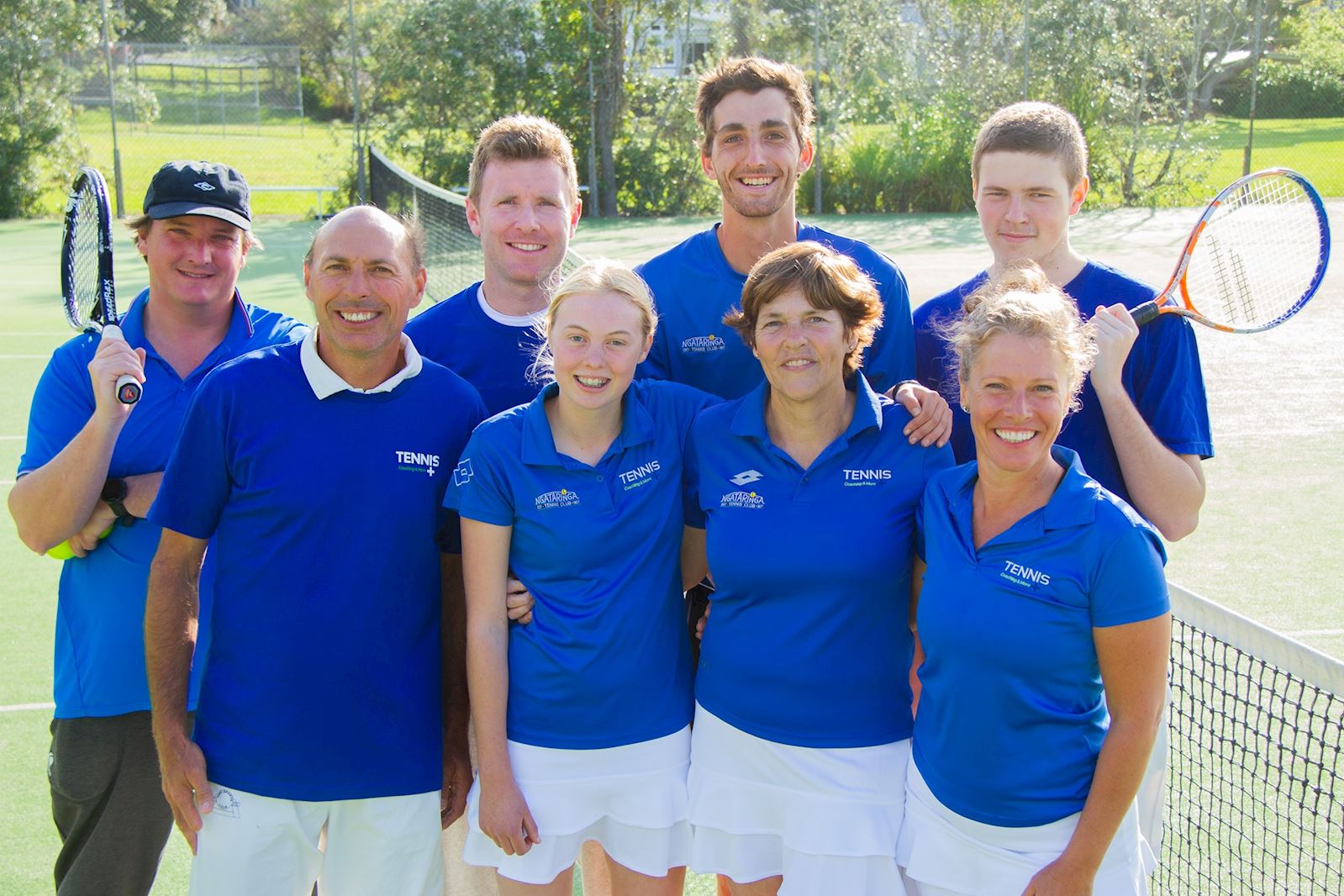 PHOTOS, VIDEOS AND COACHING POSTS
Visit the coaches' website at https://www.facebook.com/TennisPlusNZ for great photos and videos
Coaching postponements are posted here on the coaches website and on the clubs media feed here 15 minutes before coaching
THE PEOPLE PUTTING THE PLUS IN YOUR TENNIS
---
Your TENNIS PLUS team are dedicated to PUTTING THE PLUS YOUR TENNIS. Combining talent, professionalism, qualifications and experience they work together to exceed your expectations and provide you maximum value, benefit and enjoyment
Manager, Gilles de Gouy
Gilles de Gouy calibre speaks for itself. An exceptionally well trained Tennis Professional who has worked on the WTA, ATP & ITF tours and managed a previous World Number 1 player, he has also been a Consul to a Governmental Sports Ministry for a number of years; coached a National Tennis Team for more than 10 years, been a National Technical Director, a Davis Cup player and Captain, Fed Cup Captain, and is still an active player on both the National and International Circuit. He has top level Coaching Qualifications, an International Marketing Degree (Masters), and has also been elected Tennis Northern Coach of the Year. Whether playing his own game or entrusting his knowledge to the TENNIS PLUS team it's obvious that Gilles loves tennis, click here to arrange a coaching session with one of the Team!
Head Coach, Philippe Douchet
First stepping on the court at the age of three Philippe has a total passion for tennis spanning everything from dedicated team player in France, Belgium and New Zealand through to qualified Tennis Coach, Racket Stringer and Tournament Referee. With extensive experience running Holiday Programmes, Adult and Children's Tournaments as well as managing his own Tennis Club for many years in France Philippe also has local experience as an ITF Tour Coach in New Zealand. Totally passionate about developing players and working within Communities Philippe epitomites the joy of tennis so click here to arrange your coaching session!
Senior Coach, Patoia Teriipara
A true passion for this sport combined with his beautiful way with people makes Senior Coach Patoia a very popular coach indeed. Hailing from French Polynesia, Patoia, or Pato as he likes to be known, has dedicated years to developing the tennis skills of youth and adults alike in his native Tahiti, both in clubs and in schools. Teamed with his ITF Coach & Tour Coach qualifications and his own high level of game, Pato's kind smile doesn't stop him putting his players through the paces on court so click here to arrange your coaching session with him!
Senior Coach, Cathy Coleman
A local with many years of providing tennis service to the Devonport and Belmont Community areas, Cathy brings a wealth of experience with her and a real enthusiasm for the game. With her own family ardent tennis fans Cathy has a real appreciation of the physical and social benefits of this fantastic game and she loves growing the capabilities of each person she coaches. Cathy is a real asset to our team and club and it's very obvious click here to arrange a coaching session, Cathy does love tennis!
Assistant Coach, Gage Volykhine
Gage has had a tennis racquet in his hand since he was just three years old. He joined the Club in 2018 after shifting to Devonport from Waiheke Island. An active member of both Junior Interclub and Mens teams, Gage has recently become a regular on the tournament circuit. Gage lives tennis! Please click here to arrange your coaching session!
Head Administrator, Rixt Brownlow
Combining her great love of tennis with uber efficiency the vibrant Rixt Brownlow has been an integral part of the Tennis Plus Team since it's early days. Rixt started with Tennis Plus as a keen player with a vibrant personality and great sense of fun who was snaffled by Head of Tennis Gilles to assist the team in their co-ordination of on court service. Her wonderful sense of humour teamed with a wonderful community sprit and local knowledge continues to provide the team, Club and greater community with immense value both on and off court. Rixt would love to arrange a coaching session for you so click here!
Assistant Administrator, Trudie von Huben
With her first wooden(!) tennis racket in hand at the tender age of four, Trudie has always been an ardent fan of this great game. Actively involved in every aspect of Club life ever since then Trudie has been Club Captain, Junior and Senior Interclub Manager, Assistant Coach, and Administration Assistant for many years. Primarily focussed now on being a back up to the TENNIS PLUS Team and with her ongoing involvement in competitive play there's no doubt that Trudie absolutely loves tennis! Click here to find out more about the services we offer and to arrange coaching sessions with any of our Team.
Visit the coaches' website at https://www.facebook.com/TennisPlusNZ for more photos and videos or click here to find out more about the services we offer and to arrange coaching sessions with any of our Team. We love tennis!
For all TENNIS PLUS team coaching enquiries or bookings contact us at admin@tennisplus.co.nz or click here to register TENNIS PLUS, we love tennis!